Dear Richard, and all of the PSHF team,
First of all, happy new year!
It has been a pleasure spending time with you all in the Philippines for the past 3 weeks. I had a wonderful time, an eye-opening experience in fact. Not to mention that I'm very fortunate to have gracious hosts Ireen and Hazel - thank you ladies for taking good care of me during my stay. I've learned a lot these 3 weeks, and have met many beautiful people along the way. I'm glad that I was able to help with the Cebu Relief Audit, and also have the opportunity to go out to the field to speak to the applicants. Thank you Analyn, Bernie and Sherry for letting me tag along to the field trips.
Visiting each office has provided me with unique experiences - I will never forget the happy kids' faces at Ireen's barangay in Tagbilaran City, the motorbike experience for a sunset swim in Panglau Island (coming back with a puppy and a flat tyre), the local street basketball match between barangays, the unique tricycle styles of each city, the slippery hike to Isaiya's banana farm in Bayawan, meeting Angelica's family and writing a report on it, the 8.5-hour bus ride to Bacolod, the end-of-year field trip in Bacolod visiting the slums, experiencing Christmas in the Philippines with Hazel and her relatives, learning about the history of Negros Occidental at the various museums I visited, and not to mention yummy chicken Inasal that served as my favourite 'go-to' lunch fares.
Most important of all, thank you Richard for offering me with this opportunity to volunteer at PSHF, taking back unforgettable memories, experiences and new forging friendships. I hope to see all of you again when I drop by the Philippines in the future.
Sorry to hear about typhoon Seniang, I hope the situation has gotten much better since. I was also very thankful to be home safe, amidst the two typhoons (Hagupit and Seniang) and the bad weather in the region that caused the recent Air Asia flight crash.
Do keep in touch and drop me a line or two with an email, I'd love to hear from you all together with any recent developments at PSHF. The Sunset Villa sounded like a great alternative to the Darunday Manor, you can never go wrong with a lap pool and views of the mangroves and sea!
I will share photos soon once I've got them all sorted out.
Missing all of you,
Suen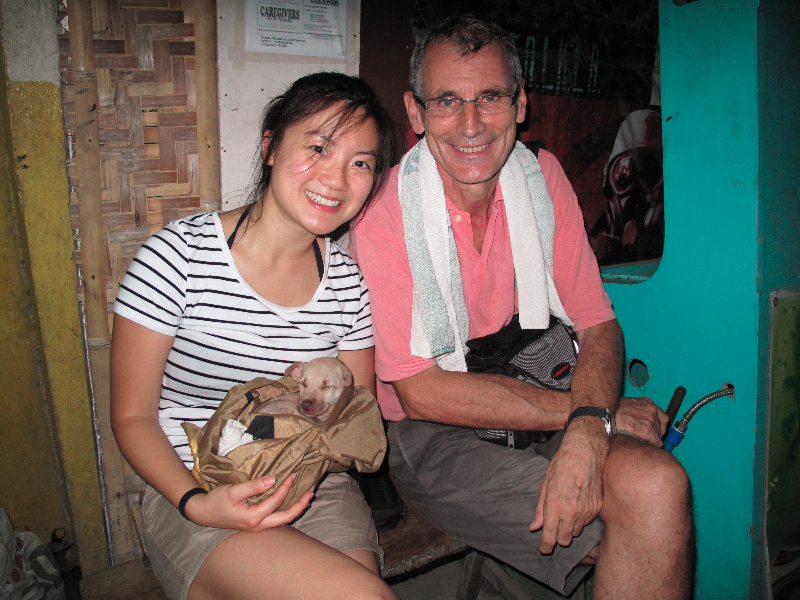 "With Richard and the rescued pup after a swim at Panglao Island, Bohol"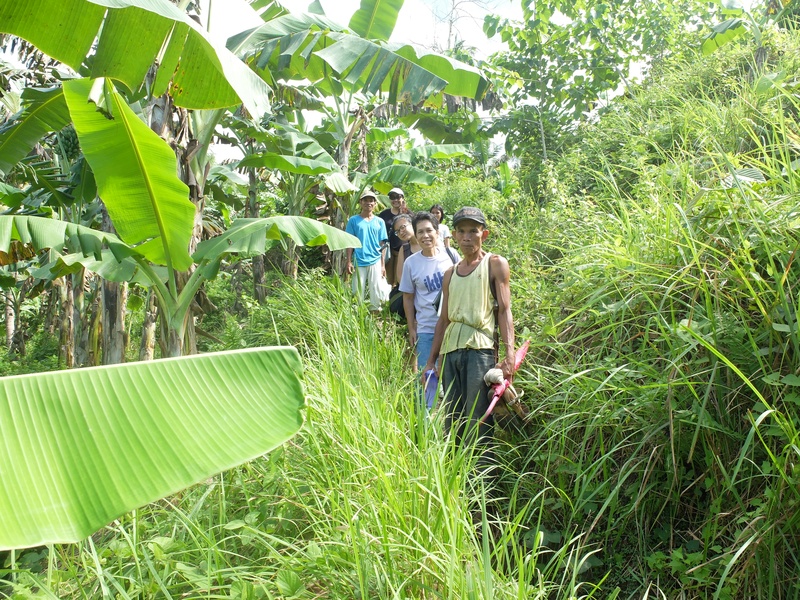 With Ireen and Hazel going down the hill from Isaya's Banana Farm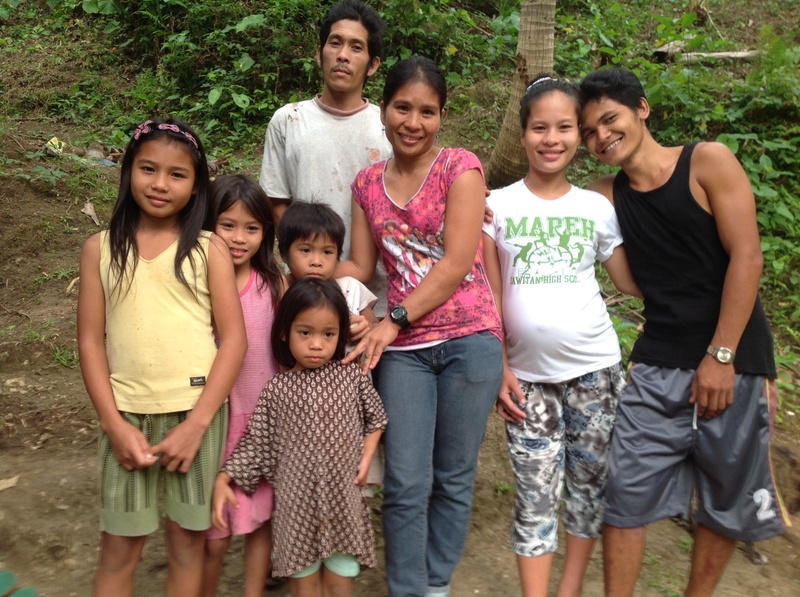 Angelica and her family